Groundhog Day! is the 100th blog post on the Kart Kingdom Blog. It was posted on Febuary 2, 2017. In this post, K told us it was Groundhog Day. She also talks about the groundhog named Phil. The blog post ended with a question saying "Do you want more Winter or are you ready for the Summer?"
To vist this blog post, click 
http://pbskids.org/kartkingdom/blog/groundhog-day/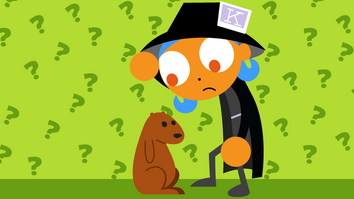 Ad blocker interference detected!
Wikia is a free-to-use site that makes money from advertising. We have a modified experience for viewers using ad blockers

Wikia is not accessible if you've made further modifications. Remove the custom ad blocker rule(s) and the page will load as expected.