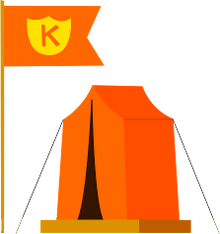 K's Tent was a landmark located in
Grand Glade
and
Mount Snow
. It is used for getting to other areas, but it is not used much since there is a button used for going to other areas at the top of the screen.
As of the April 2018 update, the tent was removed because of the changes to the tunnels.
When a video appears in Grand Glade, the tent disappears in Mount Snow.