The Kart Kingdom Blog is a blog where K posts news about Kart Kingdom. K usually posts every week on Thursday, with the exception of the Explore the Outdoors Event in 2017 and the Ready Jet Go Event in 2017. There are 154 posts on the blog. The first person to comment on a blog post was Morris. No one knows the real person who writes on the blog yet.
Posts
Dear K, How Do I Add a Friend?
Dear K, What Is A Secret Code?
Dear K, What Can I Craft With "The Special Kart"?
Dear K, How Do I Take A Picture?
It's Party Time...on the Moon!
Best Dressed For The Moon Fest!
New Game: Don't Flood the Fidgits!
Best Friends Kart Contest Winners!
More Summer Fun Karts and Wheels on their Way!
Spotted: Its2016K and Moon1927
Help Odd Squad Get The Kingdom Back to Normal!
Have You Seen The New Odd Squad Movie? Spoiler Alert!
Spotted in Odd Squad Gear: Unser361
Dear K - Here are Answers to a Whole Bunch of Questions
Something's Coming... Can You Guess What It Is?
Hat Race 2016 Coming Soon to Kart Kingdom!
Don't Delay - Vote Today! (Or By Monday Night!)
Hot Off the Presses! Cat Hat Wins!
Election Edition: The Results!
Dear K, What is Team Crafting?
When Can I Play KK On My iPad?
Spotted: newjakie
Special Edition Secret Code!
Explore the Outdoors!
Explore the Outdoors — Day 1
Explore the Outdoors — Day 2
Explore the Outdoors — Day 3
Explore the Outdoors — Day 4
Explore the Outdoors — Day 5
Explore the Outdoors — Day 6
Thanks For Exploring the Outdoors with Us!
Earth Day is This Weekend!
KK App Now On All Tablets!
Who Loves Birthdays?
Happy Birthday, Kart Kingdom!
More BDay Suprises to Come!
24 New Bikes Released!
Eye Spy #6
Hola! Remember Me?
Oops! Sorry I'm Late!
Paul Bunyan Day is June 28!
I'm Back!
Time For The Summer Fun Event!
Eye Spy #7: Find The Black Karts
Where Did This Come From?
Heads Up!
Jet's Back!
Same or Different?
Constellations?
Pegasus?
How About This Constellation?
Solar Eclipse is Coming!
To Eclipse or Not to Eclipse?
Getting Ready Next Week for...
Characters
The characters that appear in blog posts are K, CC, Gus, Harley, Drew, and sometimes Abby during the Back to School Event. In one blog post, even Dee and Del were there.
Comments
On the Blog, people can comment on blog posts. People often talk about the blog post or other things in Kart Kingdom. People also make Clubs that people can join and Parties that people can go to. However, moderators can decide if your comment can be visible to other players.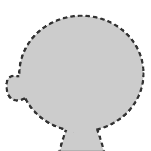 It has been explained by K that if your username has not been approved, your avatar's face (in the box) will not be there and appear blank. If the issue has gone on for more than a year, the player is instructed to create a support ticket to solve the problem.