In this KK blog post, K asks us about our New Years Resolutions. She tells us her resolutions and tells us that a surprise video is coming the following week, which was a Splash and Bubbles video for the new movie, "One Big Ocean" that came out on January 16, 2017.
To visit the this blog post, click this link: http://pbskids.org/kartkingdom/blog/new-years-resolutions/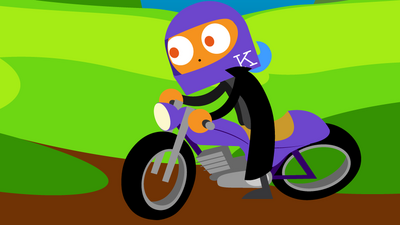 Trivia________________________
K is riding the motorcycle that will come out later that year in the KK second bday event.
Ad blocker interference detected!
Wikia is a free-to-use site that makes money from advertising. We have a modified experience for viewers using ad blockers

Wikia is not accessible if you've made further modifications. Remove the custom ad blocker rule(s) and the page will load as expected.