The New Years Party is a special place in Kart Kingdom. It came out sometime in December 2015. It comes every year in December. It has a blue background, streamers, balloons, speakers, a costume box, and a floor that changes colors. Stars, rubber duckies, bubbles, and flowers fall down when the countdown goes to 0. The area is very popular. People wear the head accessories all the time.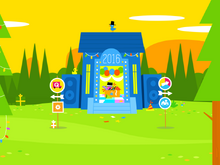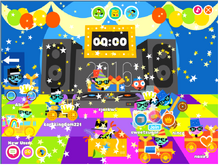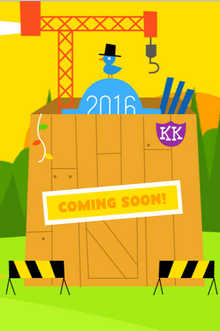 Other Things
When the Party Room comes, new phrases are added to the chat box like "Let's be kind to others" or "Did you know that 2017 is going to be awesome?"
Trivia
K's hat is in the the costume box
For some reason in the 2018 Party Room you could obtain the 2017 New Years Glasses.
Ad blocker interference detected!
Wikia is a free-to-use site that makes money from advertising. We have a modified experience for viewers using ad blockers

Wikia is not accessible if you've made further modifications. Remove the custom ad blocker rule(s) and the page will load as expected.