As you have known Chris Bishop is a artist for kart kingdom.He makes all the kart parts and draws out all the areas. In the picture below you see a lot of karts some released some not. Some of karts that have already been released have changed. Like the ketchup kart it looked different, then then the one we know today as the Saucy Kart. Also below you could see how Bishop scetches on the computer.Look at the before and after shot. See the difference? Also look at the other picture below. It shows how he make his drawings come to life on the computer. Look how hard it looks! I will never be able to that! Bishop is a very creative artist for kart kingdom. Bishop if you are reading this keep up the good work!
Bishop please come out with that computer chip kart. It looks so cool!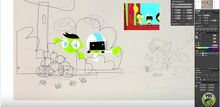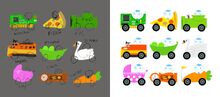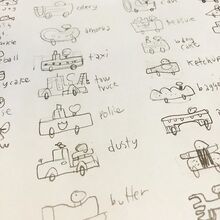 Ad blocker interference detected!
Wikia is a free-to-use site that makes money from advertising. We have a modified experience for viewers using ad blockers

Wikia is not accessible if you've made further modifications. Remove the custom ad blocker rule(s) and the page will load as expected.